April 2019
| Mon | Tue | Wed | Thu | Fri | Sat | Sun |
| --- | --- | --- | --- | --- | --- | --- |
| 1 | 2 | 3 | 4 | 5 | 6 | 7 |
| 8 | 9 | 10 | 11 | 12 | 13 | 14 |
| 15 | 16 | 17 | 18 | 19 | 20 | 21 |
| 22 | 23 | 24 | 25 | 26 | 27 | 28 |
| 29 | 30 | | | | | |
Calendar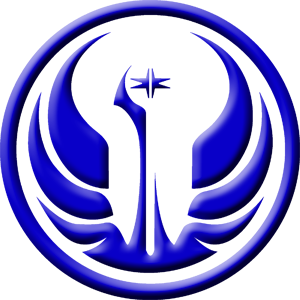 APPLICANT'S DETAILSFIRST FRIST NAME :
Bruce
LAST NAME :
Anderson
AGE :
20 Tahun
GENDER :
Laki-Laki
NATIONALITY :
United States
PHONE NUMBER :
11-22-00
HOME ADDRESS :
None
PROFESSION(S) :
Mechanic
SKILLS AVAILABLE :
Bisa berbahasa yang baik dan sopan,Pelari tercepat di antara teman-teman, dan mempunyai keahlian memasak
WANTED POSITION(S) :
Waiter
WHY DO YOU WANT TO JOIN HOUSE OF REPUBLIC ?
Saya melihat perusahaan house of republic sangatlah besar dan maju,karena itu saya tertarik dan bertekad untuk mendaftar dan membesarkan reputasi serta citra perusahaan ini.
TELL US ABOUT YOUR SKILLS THAT WE COULD USE IN HOUSE OF REPUBLIC :
Saya adalah pria yang baik dan sopan terhadap siapapun,saya mampu melayani pelanggan yang banyak sekalipun tanpa harus mengeluh,saya akan berapresiasi tinggi untuk perusahaan ini
[OOC INFORMATIONS]FULL NAME :
Dwi Arjuna Prawira Negara
AGE :
14 Tahun
JGRP CHARACTER(S) :
Bruce_Anderson
CHARACTER LEVEL :
3
HAVE YOU EVER BEEN BANNED / ADMIN'S JAILED BEFORE ?
Belum pernah di banned, pernah di penjara dan peringatan 3 kali
Last edited by dwiarjuna on Sun Sep 15, 2013 7:55 pm; edited 7 times in total (Reason for editing : disruh edit)
Dear Mr/Mrs Anderson,
Please fix your capital letter,and the photo to big,change to the little one. Ask there plese bold it.

_________________
Signed,
Johnny Clark
House of republic Director
salah dimananya min mohon bantuan nya
Cari sendiri,sudah saya kasih tau ini

_________________
Signed,
Johnny Clark
House of republic Director
Read
This
,already closed,and Lock.

_________________
Signed,
Johnny Clark
House of republic Director


Similar topics
---
Permissions in this forum:
You
cannot
reply to topics in this forum